My fourth single Dil Bawra – Acoustic, is now steaming on all major digital platforms. 
A song that celebrates the heart in all its messy and innocent glory, Dil Bawra is about the many emotions of the heart… none of which we ever fully understand.
You can watch the Music Video by clicking the link below!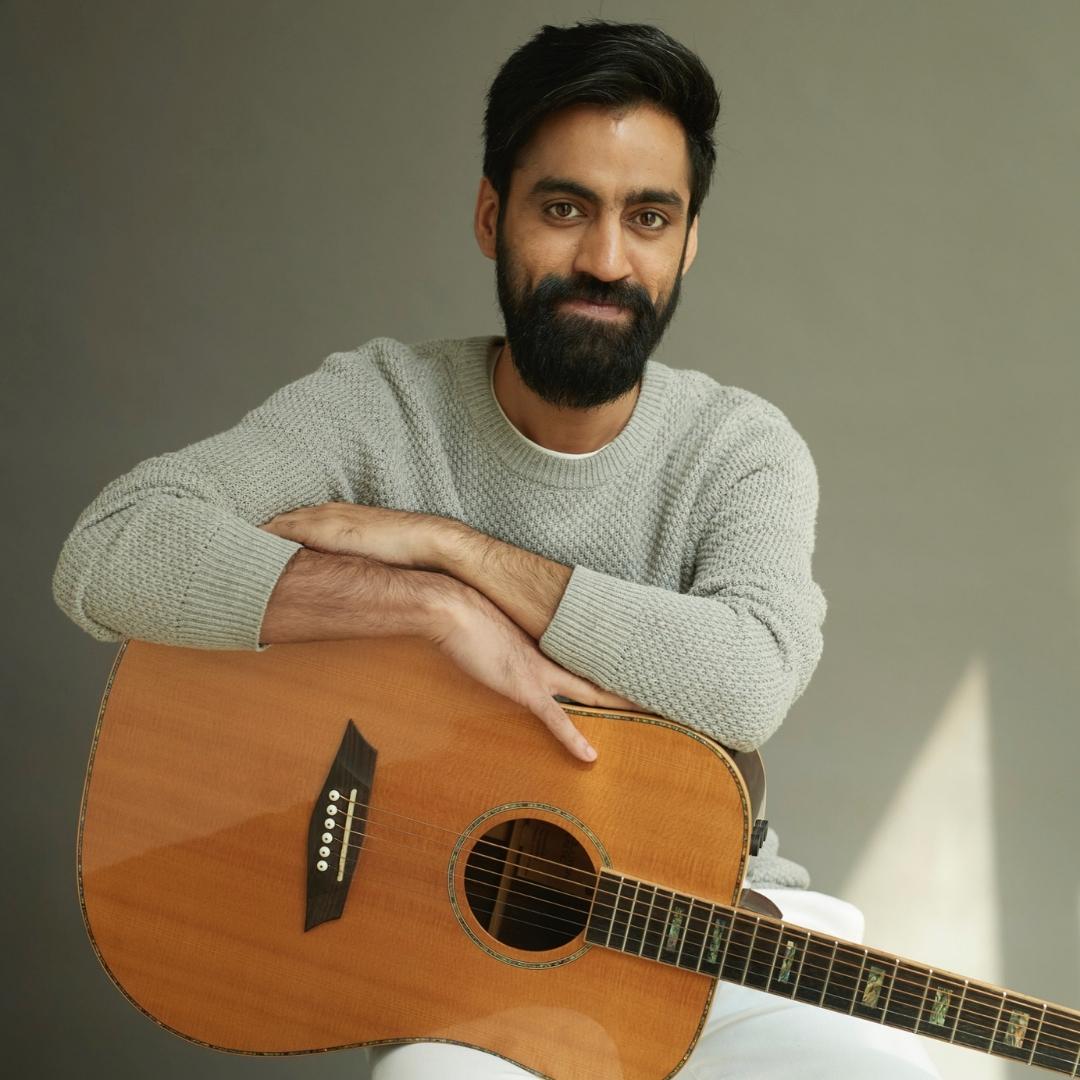 Anirudh Deshmukh is an Indian singer, songwriter, composer and performer based in Mumbai, India. A multi-hyphenate individual of many talents, he decided to switch fields from Architecture to pursue his passion for Music as his career in 2017. 
With over 5 years of experience, Anirudh brings with him a spectrum of sounds – one that ranges from intense, and power packed live performances to one that is ideal for the easy listening and intimate vibes.
In November 2021, the US-based social media app Clubhouse onboarded him as their global app icon, making him the first Indian to be featured as the face of the app. Anirudh hosts a nightly show called the "Late Night Jam" as part of his now 76k+ member club "ANIRUDH". Deshmukh was also recently invited as a celebrity guest alongside Vishal Mishra to feature on the 3rd season of Indie Hain Hum, a collaboration between T-Series and Red FM, hosted by Sachet Tandon and Parampara Tandon.
Femina India featured an exclusive interview with Anirudh as part of their #NextBigThing2022 print segment. He also featured on the cover for HT Brunch, which was later followed up by a personal interview about his music through the pandemic and beyond, including his time at Clubhouse. Apart from these, Deshmukh was also interviewed by renowned publications including Sunday Mid-Day and Business Today among others.
An up-and-coming Indie Musician, Anirudh's music is defined by his ability to write in a way that is easily relatable. The lyrics, inspired by real life situations, coupled with his soothing compositions remain at the forefront of his musical style. Deshmukh has released three originals, Besabriyaan, Rehnuma and Dil Bawra, all of which are streaming on all major digital platforms.
#NextBigThing2022: Musician Anirudh Deshmukh Is Ready To Build His Brand
In 2017, Anirudh Deshmukh switched from being an architect to a full-time musician. He has been a regular on Mumbai stages since, but it was not until last year that he exploded. Deshmukh joined Clubhouse in early 2021 and, in just a few months, he launched his now 75k member-strong club where he hosts a nightly show, Late Night Jam.
Within the year, he was chosen to be part of the first cohort of six Indian creators for Clubhouse's Creator First Accelerator Program and became the first Indian creator to be chosen as an icon for the app. While he had released his debut single Besabriyaan in December 2020, he followed it up with his second original Rehnuma, in May 2021. But, in his own words, he's just getting started and wants to focus on building himself as a brand in the new year. Excerpts from a chat:
"It's always wonderful to see any musician be patient, encouraging and supportive of others while continuing to be excited and passionate about sharing their own creations, and Anirudh manages a lovely balance.. his music's lovely and I love the human being he shows himself to be every day."
Mohan Kannan
Lead Vocalist - Agnee | Playback Singer
Anirudh is such a pure soul. And that reflects strongly, not only, in his music, but also, in his affable and humane nature, and his desire to grow. This purity is going to take him a long way. Because, sounds change with time, but when you put a piece of your heart in your music, you will be timeless. He is not just a musician, but a personality. And one that everyone will soon recognise.
Himonshu Parikh
Music Producer | Songwriter | The Yellow Diary
One of the most promising voices I've heard, Anirudh brings with him a unique ability to make any song he sings, his own. His writing style is heartfelt and easy to relate to. All in all, he is someone who's work and music I can keep coming back to.
Ishq Bector
Indo-Canadian Composer | "Aye Hip-Hopper" Fame
Anirudh is a rockstar! I am absolutely blown away by his music, the way he performs and his singing! I had a lovely time listening to him and jamming with him also!
Shibani Kashyap
Indian Singer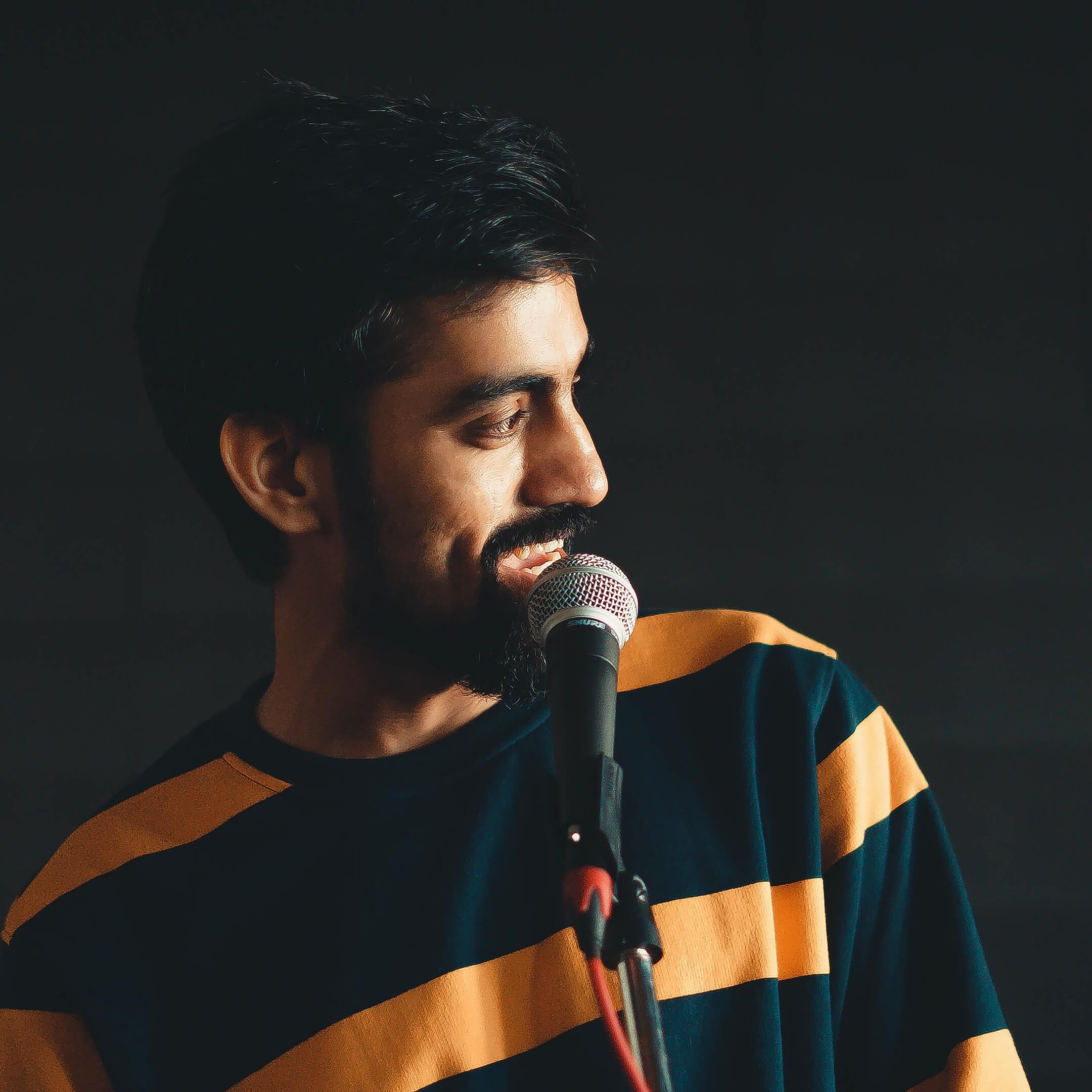 team@anirudhdeshmukh.com
Aaina Dutt: +91 9873653115